We have highly recognized partners and offer integrations with specialized services to meet all your audio and video-related needs.
Discover the technologies we use:
Automation and

Playout

Partner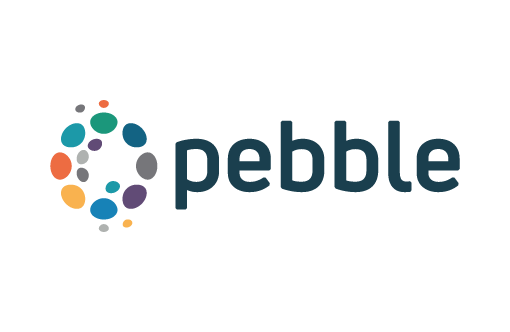 Pebble Integrated Channel: software developed for all necessary playout scenarios, with powerful signal processing resources, excellent configurability, user-friendly interface and a huge variety of stream or file types, it replicates in software all the functionalities of a traditional broadcast playout chain composed by single-purpose devices, performing dedicated functions. Furthermore, it can be customized to all your channel types, from static channels to highly reactive ones, and channels with multiple content formats, complex graphics, and live inserts.
Deployment scenarios include:

Pebble Automation: automation system that offers power, flexibility, and scalability for new operations. Due to its modularity and granularity, it ensures the deployment of one to hundreds of channels with the same quality and dynamism, whether in the customer environment and on local machines (on-premises) or in the cloud.
Being flexibility one of its most important features, this system is ideal for a media environment that needs to change and adapt quickly to the dynamic environment that exists today.

Local channels up to UHD

IP Based Channels SMPTE 2110

Cloud-deployed channels

Hybrid combinations of local and cloud-deployed channels

Cloud-deployed pop-up channels
Pebble Remote: remote monitoring, management, and control for your automation environment, based on the web environment.
Now more than ever, it is important for broadcasters and service providers to have secure and anytime access to their playout environment, and this need becomes even greater when managing multiple channels or even various playout sites.
Monitoring potential issues throughout the system is essential so that you can react more quickly without the need to involve multiple operators.
Pebble Remote allows you to manage and control your channels, whether inside or outside the transmission environment, in a secure way, using highly configurable web panels that give you access to the functionalities you need.
Develop new operational practices and solutions for:

Operations of

playout

multisite

Playout

local or cloud

Hybrid solutions between

playout

local or cloud
Measurement and Monitoring
Partner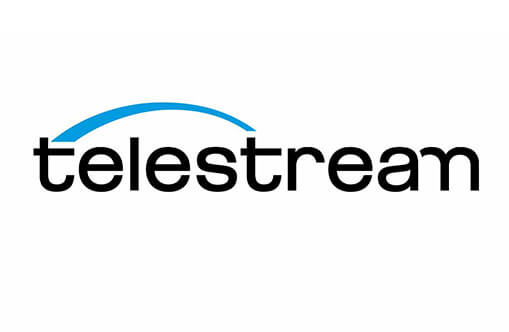 Vantage - Media Processing Platform: scalable software-based media management platform that manages all media services from the camera to the distribution point. Vantage enables content producers and distributors to add, edit, transcode, perform quality control, encapsulate, monetize, and distribute their media quickly, easily, and cost-effectively.


iQSolutions Quality Assurance: business visibility and intelligence to reduce costs, increase efficiency, and ensure quality, compliance, and brand strength. The main iQ monitoring solutions are:

OTT

- Monitor OTT streaming workflows in the cloud, on-premises, or in virtual environments;

IPTV

- iQ offers several linear monitoring options, ideal for monitoring IPTV delivery;

Compliance

- Ensure audio compliance, subtitles, and other industry standards;

ST 2110

- Monitor ST 2110 / ST 2022-6 video content and broadcast production networks;

Cloud

- iQ offers the most cloud options: customer-hosted, Telestream-hosted, or Telestream's service;

VOD

- iQ supports ABR VOD service testing, automates new programs, and performs CDN testing.
Partner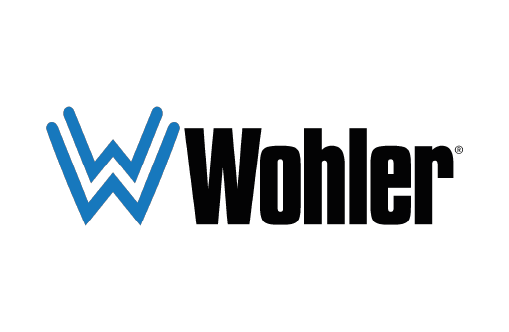 Audio and video monitors for different formats.

Products:
Technology standards supported:
12G-SDI / 4K

3G-SDI 

ST-2110 & ST-2022 

Dolby Processing 

Dante/Ravenna/AES67 

MPEG 

HDMI 

CVBS / RCA 

Analog 

AES3 

MADI
Transmission and Streaming
Partner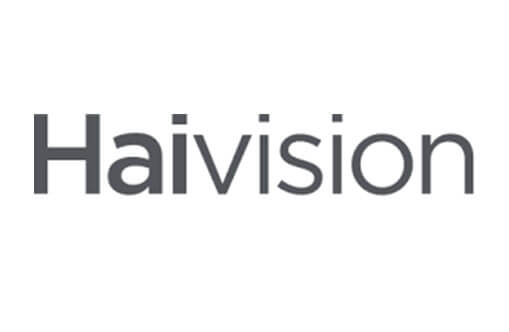 Haivision Broadcast: high-quality, low-latency video encoder and decoder lines for workflow and broadcast provide solutions for:

Field contribution:

receive low-latency live video contributions from remote locations;

Live interviews:

broadcast bi-directional interviews without the need for satellite links.

Remote production:

remote production workflows allow for coverage of a wide range of live events, including sports, music performances, and news;

Live linear broadcasting for OTT:

live linear solutions allow media companies to broadcast 24/7 live linear channel content or live events to OTT data centers for transmission.
Haivision Media Platform: on this platform, you will be able to create corporate communication strategies with video, ensuring high quality, low-latency for events or any other corporate content, whether live or on-demand. The Haivision Media Platform distributes videos worldwide without overloading your network.

For the segment corporate, with the Haivision Media Platform, you have:

Webcasting:

safely distribute high-quality live streams to all screens.

Remote contribution:

broadcast corporate events from anywhere.

IPTV & Signage:

  Inform and engage employees with dynamic corporate content.

Internet Streaming

: communicate with audiences outside of your firewall.
Churchs can also be addressed with:

Online streaming

Multisite delivery

Bi-directional video
Governments can benefit from:

Partner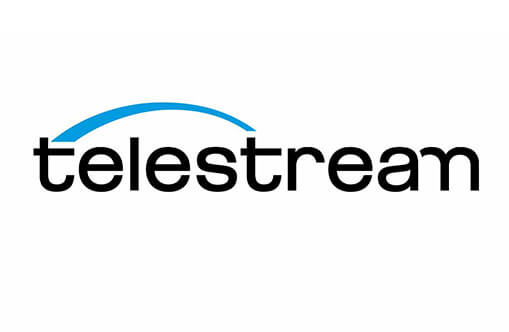 Lightspeed live streaming - Live encoding, packaging, and multiscreen distribution
Multiscreen encoding with Vantage workflow access. Telestream® Lightspeed® Live Stream offers enterprise-class live streaming for media and entertainment companies, corporations, government agencies, and educational facilities. It can be deployed as a standalone solution for live multiscreen services or combined with the Vantage media processing platform through the optional Lightspeed Live Capture product.

Lightspeed Live Capture - Video capture and processing.
Whether standalone, multi-server capture or integrated directly into the Vantage Media platform, Lightspeed® Live Capture is a highly scalable and flexible multi-channel capture solution for ingesting proxy and high-resolution files for use in production, post-production, or broadcast workflows. It includes professional RS422 VTR control for logging and capture.

MAM / Digital archiving
Partner
Media Portal specializes in developing solutions for archiving and management of large digital collections.
We integrate our system with the abundant resources that cloud computing offers, such as elasticity, resilience, and scalability.

Media Asset Management (MAM)

Media Processing Workflow

Learning Object Repository

Production Asset Management (PAM)

Video on demand

Video clipping

Digital archiving

Content Management System

Censorship
Clouding
Partner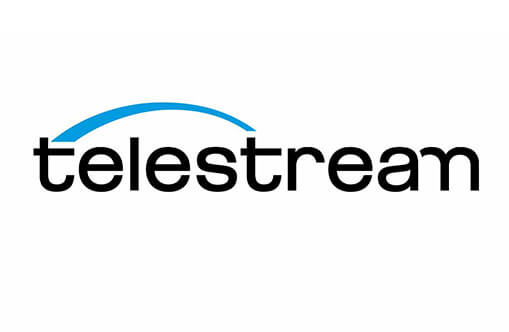 Telestream Cloud
Telestream Cloud offers a complete range of media processing services, including transcoding, workflow automation, timed text transcription, and quality assurance.

Powerful cloud-native transcoding service with advanced content assembly capabilities for broadcast, contribution, and distribution formats.

 Vantage power with SaaS simplicity for hybrid implementation.

Automatic transcription service that uses cloud-based processing and artificial intelligence for automated subtitles.

High-volume cloud-based SaaS transcoding with a focus on the best video encoding quality for multiple formats.
Partner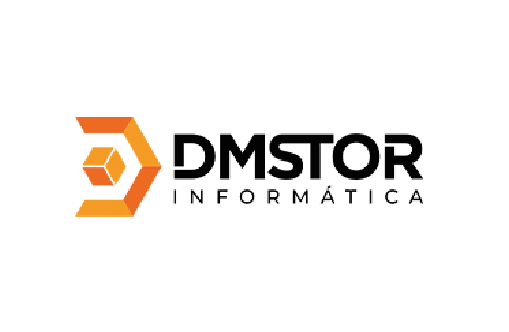 Computer solutions integrator specialized in IT infrastructure solutions and complete TIER III DataCenter, capable of providing streaming and video storage services, data storage (storage), server virtualization systems, and backup solutions.
Architecture and business
VIDEODATA
is specialized in consulting, projects, systems integration, implementation, opex/capex business, and everything related to the media market and
broadcast
. We have a highly qualified, specialized, and experienced team, and we are available and prepared to understand your business needs and projects and develop solutions that meet all the needs and expectations of your company. We'll always offer the best solutions for your business to grow sustainably.
Please contact us to know more about our work methodology